With profound grief and sorrow, we inform the untimely & sad demise of beloved CGMT Karnataka Shri Devesh Kumar Ji, on 04.11.2022.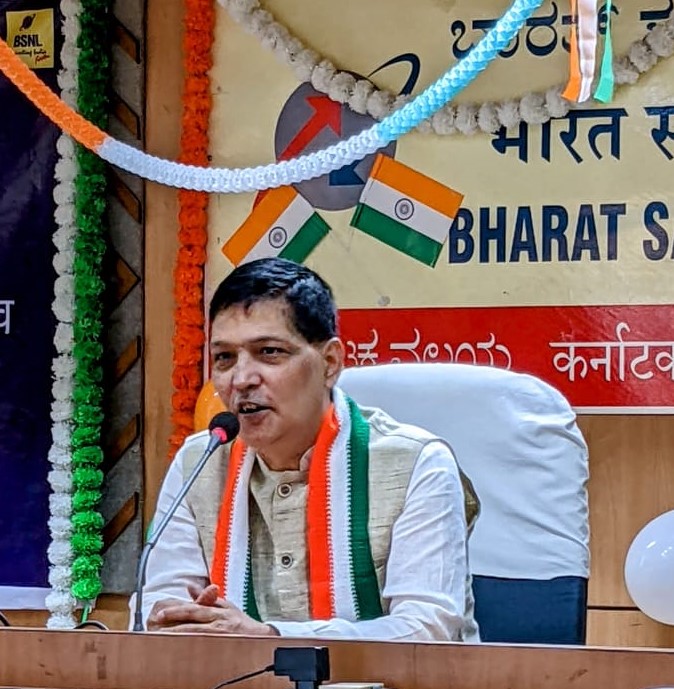 Sh Devesh Kumar was born on 15.01.1965 in Bag Bahar village of Azamgarh district Uttar Pradesh. He completed his BE in Electronics from Gorakhpur University and MBA from Annamalai University. As an ITS officer of 1986 batch, he joined the Department of Telecom at ALTTC Ghaziabad on 22-06-1987 as ADET. Subsequent to this, he headed various departments under DOT and MTNL till 2007. Later, he joined BSNL as GM Bharuch, Gujarat Circle in 2008.
On 27.05.2020 Shri Devesh Kumar has taken over charges of CGM Karnataka Circle. His untimely demise on 04-11-2022 has left the whole BSNL fraternity shell-shocked.
His able leadership and devotion to service will be deeply missed and remembered.
He is survived by his father Sh Bhuleshwara Prasad aged 85 years, mother Smt Daulti Devi aged 84 years, wife Smt Anju Devesh Kumar and son Abhinav who is well settled in Australia.